Zayn Malik rose to popularity when he joined The X Factor in 2010 and became part of the hit group One Direction. While the group didn't win the competition and only finished third place, they had a huge career in the music industry after the singing contest. However, in 2015, after five years of successful career with the band, he decided to go solo. As his career progressed, the number of Zayn Malik tattoos just kept on adding.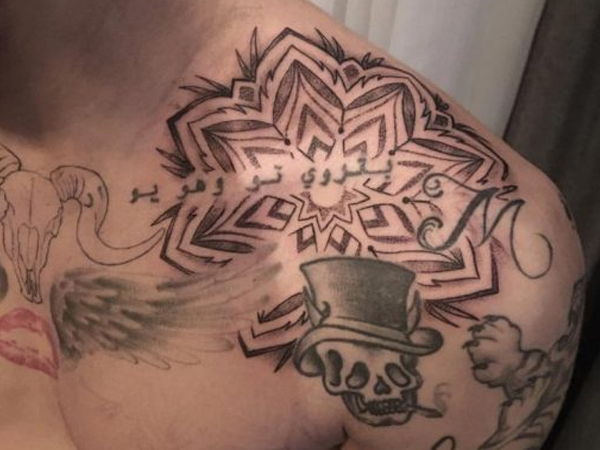 The most recent on the singer's long list of tattoos are the flower and letter "M" tats on his shoulder. There were also flames added in his skull tat.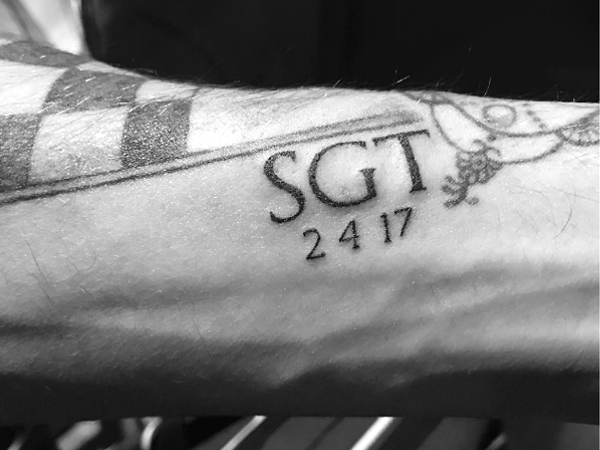 On April 2, the Pillowtalk singer also sported a new tattoo. He had the letters "SGT" and numbers "2 4 17" inked on his arm. SGT might stand for "Still Got Time", which is a single on his new album, while the numbers may stand for April 2, 2017, which was the date the tattoo pic was posted.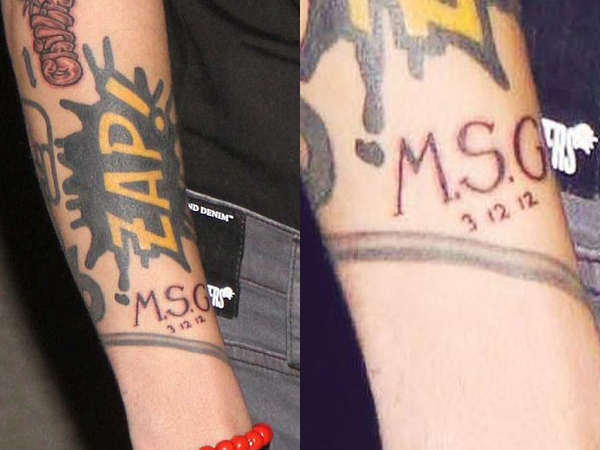 There's also a similar tattoo that he had back in 2012, which says "M.S.G. 3 12 12". This stands for Madison Square Garden, December 3, 2012, which was the date when One Direction first performed in the said place.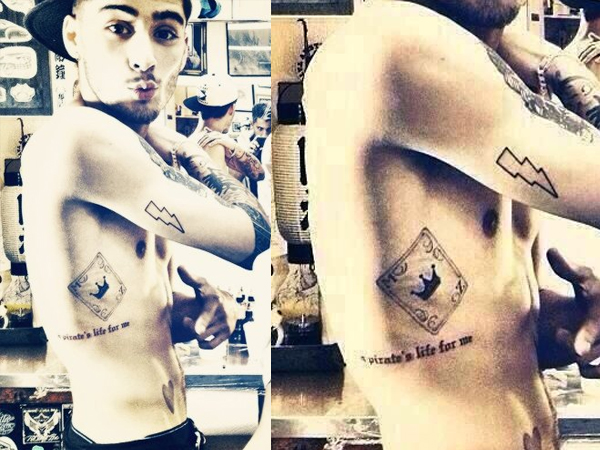 One of the earliest tattoos that he had was the card on his ribs. There's crown on the card and his initials ZM. His last name Malik means ruler or king in Arabic, which is the reason behind the crown.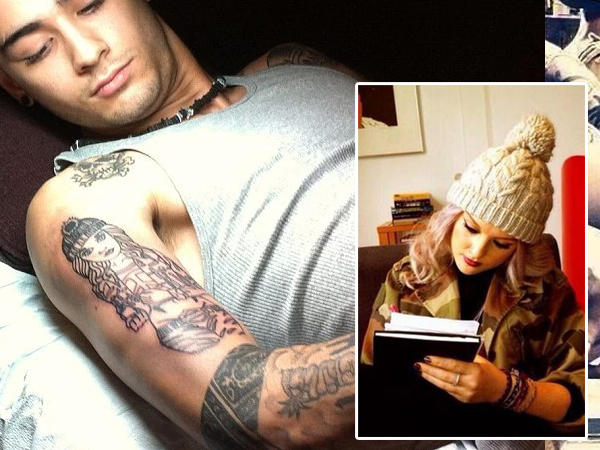 He also had a Perrie Edwards tat on his arm. Malik and the Little Mix singer started dating in 2012 and got engaged the following year. However, the two broke up in 2015.
Since Malik broke up with Perrie Edwards, he also had to say goodbye to his tribute tattoo for his ex-girlfriend. He had the tattoo covered by an alien scene tattoo.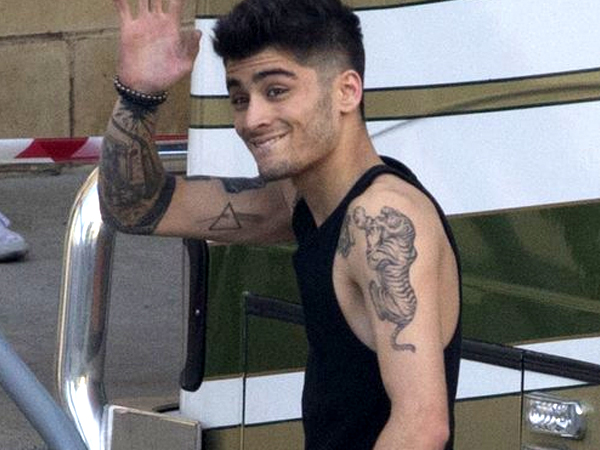 In September 2013, the 24-year old singer shared in an interview that he had a tiger tattooed on his arm. However, it was only later that month during the Australian tour of One Direction that the public had a glimpse of the said tat.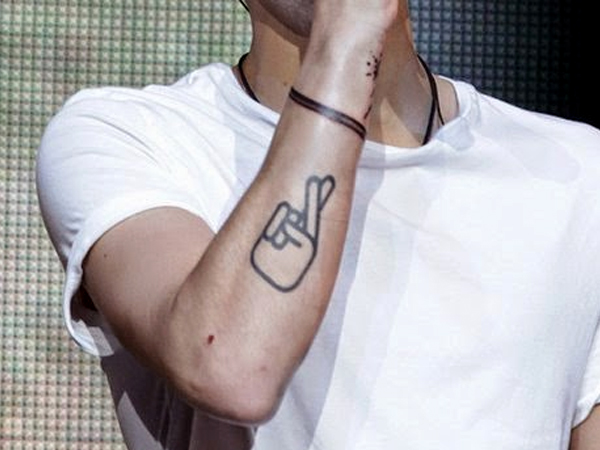 Another early tattoo that he had was the crossed fingers image inked on his lower arms. He said that it was for good fortune and that everything will turn out well.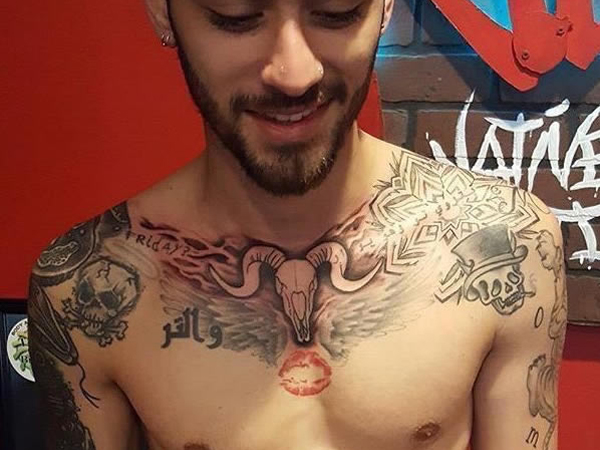 Malik definitely has a love for skull tats as he has multiple of them. He has one on his chest, on his right arm, and another one on his shoulder.
In 2013, he also had a lightning bolt tattoo inked on his right arm. It was simple and maybe not as complex as his other tats, but it was powerful.